Locations During Trip:

Bogota
Villa de Leyva
Santa Marta & Rodadero
Cartagena
Minca
Tayrona National Park
Palomino
Where You Will Stay:

Bogota | Playa El Rodadero
Duration:
8-Days & 8-Nights

What's Included:

Top-Rated Lodging
Transportation
Tours & Recreational Activities
Guides & Translators
24/7 Security
Rentals & Equipment
Entry Tickets & Taxes
+ All Breakfasts!


NOT INCLUDED:
Tipping Guides & Servers, Airfare, Lunches, Dinners & Drinks

Activities Included:
Fiesta Blanca Boat Tour

Sailing in Tayrona National Park
Coffee & Coca Tour
Waterfalls & Natural Pools
Wildlife of Colombia
Food & Beer Tour
Sierra Nevada Hiking
Ziplining
Monseratte Cable Car
Salt Cathedral
History of Villa de Leyva
& much more!
Timeline:

Day One: Bogota
Day Two: Villa de Leyva
Day Three: El Rodadero

Day Four: Santa Marta & El Rodadero
Day Five: Tayrona National Park & Palomino
Day Six: Cartagena

Day Seven: Minca & the Sierra Nevada
Day Eight: Santa Marta
Best Time to Visit:

July
August
September
December
January
February
March
Where To Fly Into / Out Of
Fly into & out of Santa Marta International Airport, this airport is easily accessible from Mexico, Panama, Costa Rica, Florida, & other countries in North, Central, & South America.
Santa Marta:
Explore South America's oldest colonial city, Santa Marta & El Rodadero. During your stay in Santa Marta & the neighborhood of El Rodadero, you will have the opportunity to go sailing in the Caribbean Sea, snorkel & scuba dive the beautiful reefs, zipline from the mountains onto the beach, learn about the rich history of the city, experience the cuisine & flavors of the region, & explore the countless markets within the city. Lodging will be in El Rodadero, considered one of the safest, cleanest, & most vibrant neighborhoods in Santa Marta.
Cartagena:
An entire day will be spent in the historic city of Cartagea, which is a superbly preserved beauty lying within an impressive 13km of centuries-old colonial stone walls. Cartagena's Old Town is a Unesco World Heritage Site – a maze of cobbled alleys, pristine beaches, vibrant music & dancing, & some of the best food in all of Colombia

Tayrona National Park:
An entire day will be dedicated to the infamous Tayrona National Park, which rests on the foothills of the Sierra Nevada Mountain range. Tayrona National Park is a playground of white sand beaches that complement the lush mountainous coastline with crystal clear water. Named after the indigenous community, the Tayrona, the National Park highlights its indigenous roots by allowing guests to experience their unique & traditional way-of-life. The groups that make up the overall indigenous Tayrona are the Kankuamo, Kogui, Wiwa, & the Aruaco, that possess different customs & traditions from one another. Activities that guest will experience in Tayrona include exploring the endless stretches of palm tree-lined white-sand beaches, observing rare wildlife such as the Cotton-Top Tamarin, Three-Toed Sloth, Capuchin Monkey, Red Howler Monkey, Northern Tamandua, Toucan, & Agouti's, witness the snowcapped peaks of the Sierra Nevada Mountains, snorkel amongst the marine life, & connect with the local indigenous culture over some coca tea.

Minca & Sierra Nevada Mountains:
Located 2,000ft above sea-level as you head into the Sierra Nevada Mountain range, you will discover the small Colombian town of Minca, which serves as a hub for outdoor recreational activities throughout the Sierra Nevada Mountains. An entire day will be allocated toward exploring Minca's most notable sights & participating in the numerous activities the region has to offer such as exploring a coffee & cacao plantation, diving into the natural pools & discovering countless waterfalls, & of course spotting unique wildlife endemic to the region.

Palomino:
Palomino is an unassuming small town just north of Tayrona National Park, that offers a wide variety of outdoor recreational activities to participate in. An entire day will be spent exploring the pristine & lesser known beaches, but the area is best known for its river tubing. There are also numerous waterholes & natural pools for guest to relax in, with the opportunity to spot unique wildlife such as pink flamingos, saltwater crocodiles, & manatees.
Photo Gallery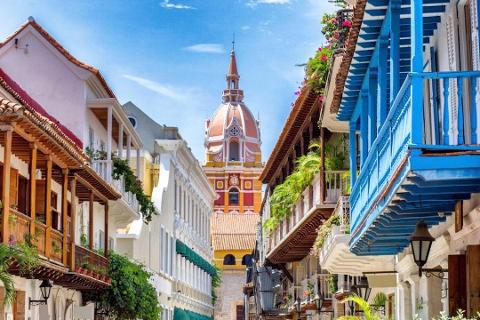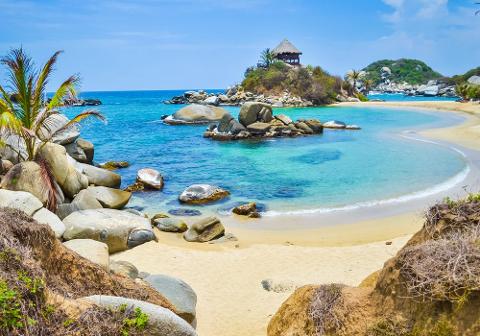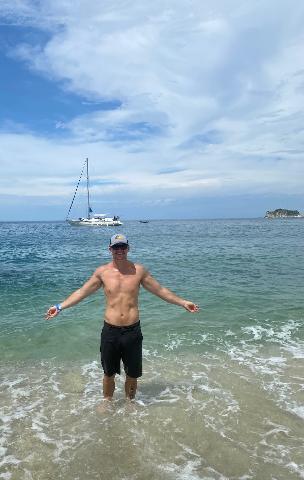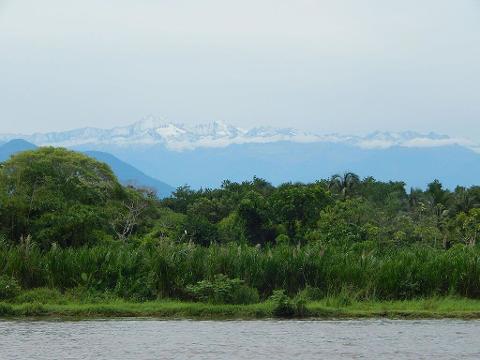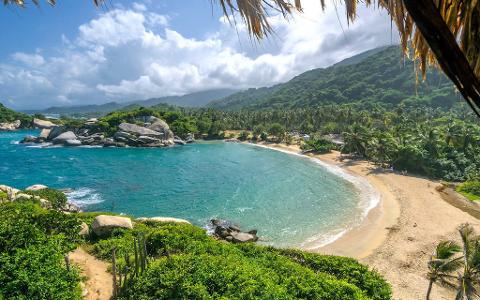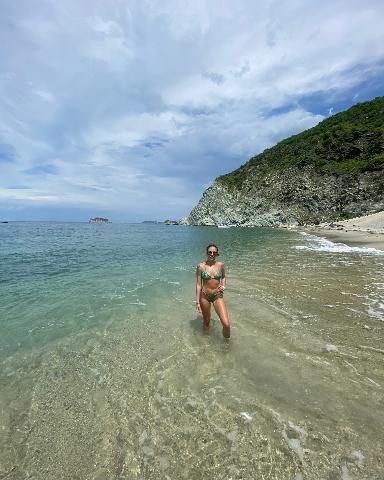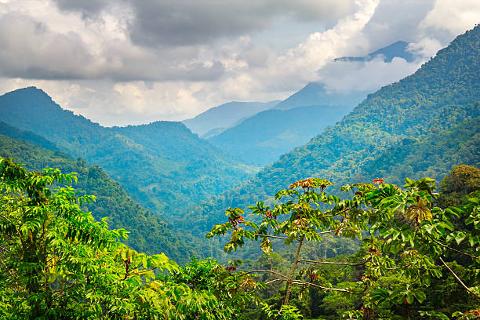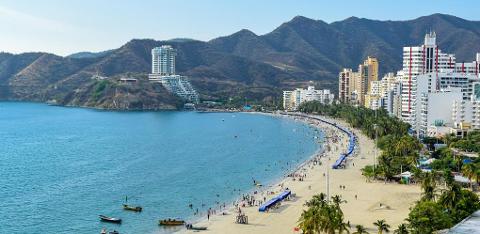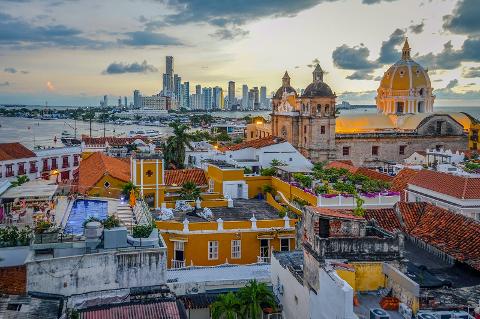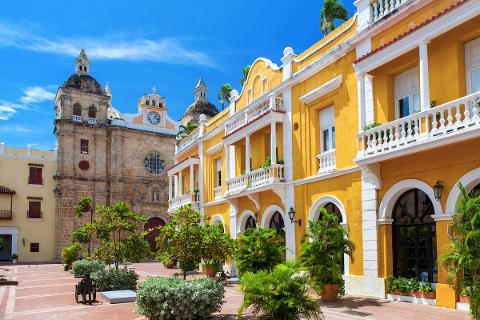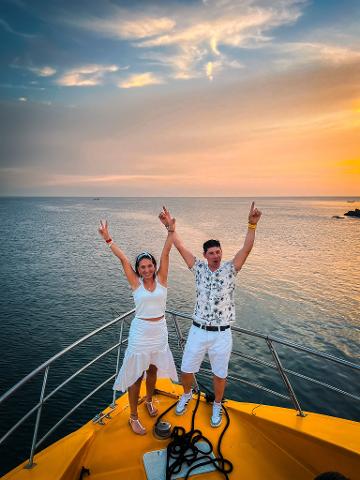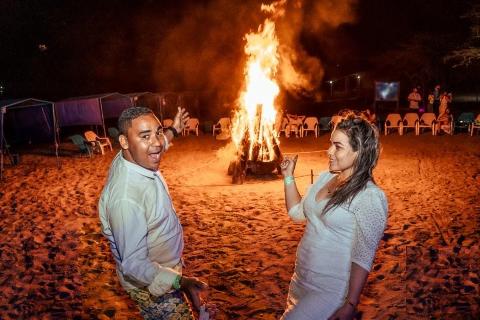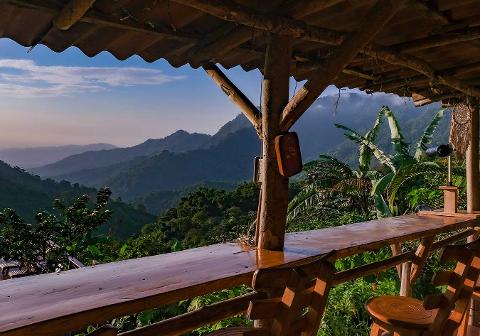 Terms and Conditions
Required: Non-Refundable Deposit, Liability Waiver, & Brief Phone Call