Locations During Trip:

Campo Grande / Bonito / Foz do Iguacu / Ciudad del Este (Paraguay)
Where You Will Stay:

Bonito & Foz do Iguacu

Duration:
8-Days & 8-Nights

What's Included:

Top-Rated Lodging, Transportation, Tours & Recreational Activities, Guides & Translators, 24/7 Security, Rentals & Equipment, Entry Tickets & Taxes, Domestic Flight,
+ All Breakfasts!


Not Included:
Tipping Guides & Servers, Airfare, Lunches, Dinners & Drinks
Activities Included:
Jungle Safari
Snorkel or Dive Crystal Clear Rivers
Visit World's Largest Waterfall Systems
Explore Two Natural Waterfall Parks
Opportunity To See Iconic Brazilian Wildlife (Capybara, Jaguar, Caiman, & more!)
River Tubing
Rappelling

Horseback Riding
Caving
Natural Bird Park
Day Visit to Paraguay
& so much more!
Timeline:

Day One: Campo Grande & Bonito
Day Two: Bonito
Day Three: Bonito
Day Four: Bonito
Day Five: Bonito
Day Six: Foz do Iguacu
Day Seven: Foz do Iguacu + Ciudad de Este (Paraguay)
Day Eight: Foz do Iguacu
Best Time to Visit:

September

December
January
February
March
April
Where To Fly Into / Out Of:
The tour begins in Campo Grande & ends in Foz do Iguacu.
We recommend flying into Campo Grande, & flying out of Foz do Iguacu.
We are not responsible for Airfare or Flight Schedule.
We DO include one domestic flight from Campo Grande to Foz do Iguacu.
Photo Gallery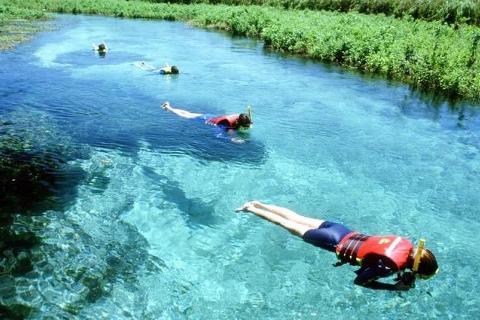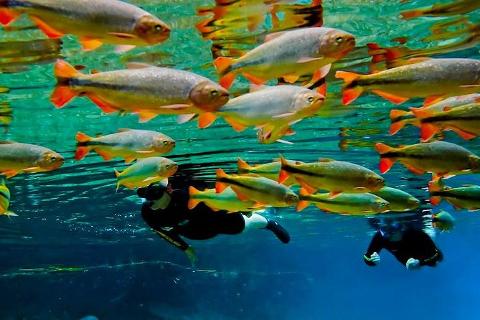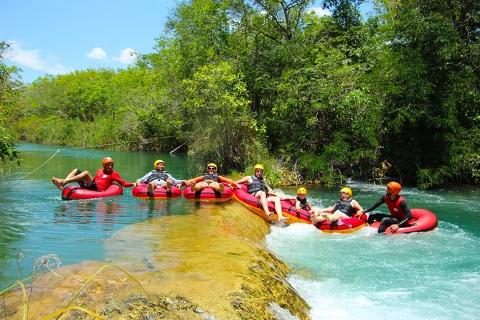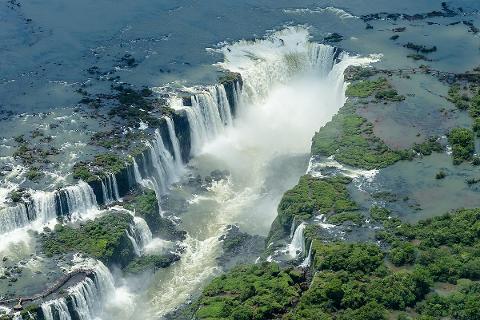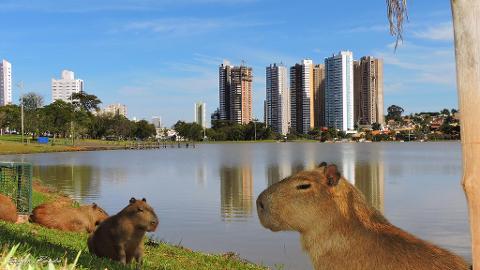 Terms and Conditions
Liability Waivers Must Be Signed. Travel Insurance Strongly Recommended. Phone / Zoom Interview Required.