Located in a remote corner near the border of Nicaragua & Costa Rica, guests' will be picked up in Escamequita & driven through dense jungle to the hike starting point. Guests' will be introduced to a local pastor and his family, as well as his farm. Walk through the paths of jungle and river systems, until you arrive at your first set of waterfall systems. There are natural swimming pools that escalate up the mountain. Guests' are introduced to the local flora and fauna such as natural lime trees, as well as the history & culture of the village. While it is sunny above the rainforest canopy it is very cool and dark on this tour. Snacks are provided at this time, and guests' can explore the ascending waterfall system, which has six cascades. From there, you move onto your next system of waterfalls, passing by natural swimming pools, where guests' can lounge or jump into the refreshing water. In total, you will experience seven different waterfalls systems, all with unique characteristics, and many of which have multiple cascades within a single waterfall. The entire journey is an epic experience. Due to the remoteness, locals are still not entirely familiar with the systems, so the kind and genuine pastor as a guide makes it that much more of an enjoyable experience. The duration of the journey is approximately three and a half hours, depending on how long your group wants to relax in the natural pools.
Photo Gallery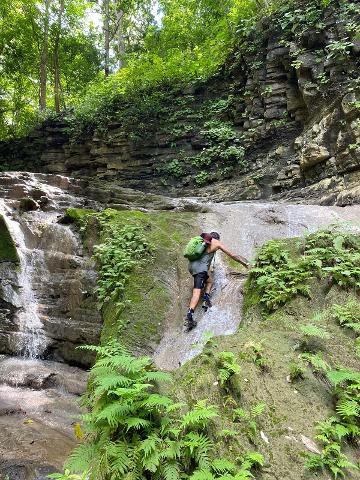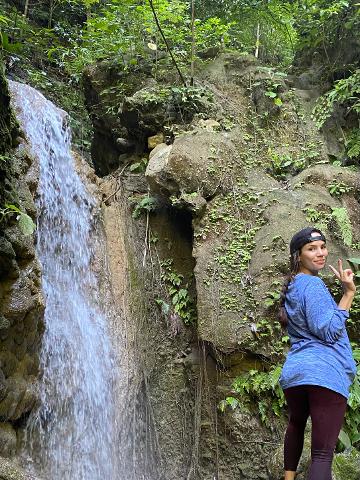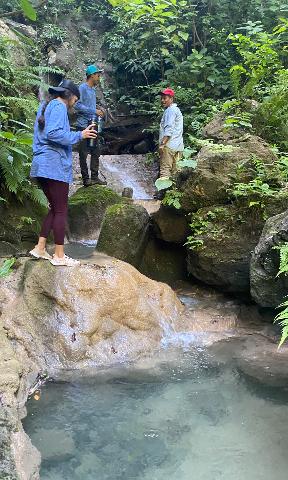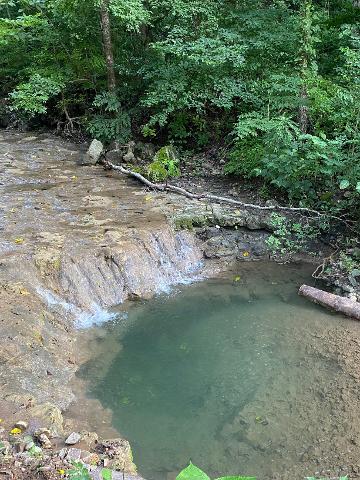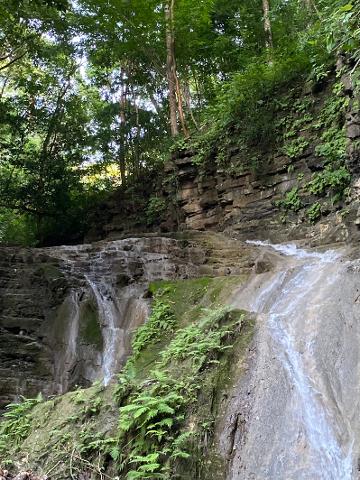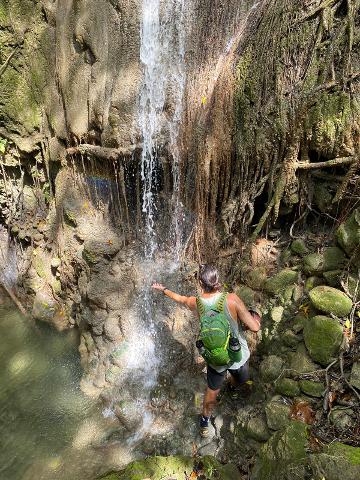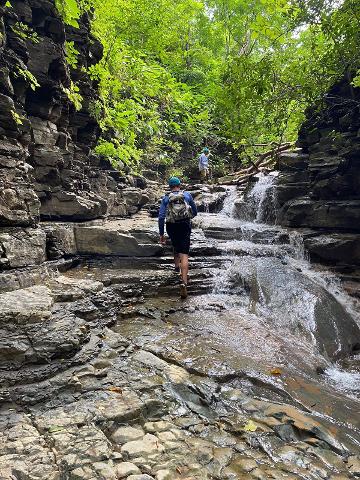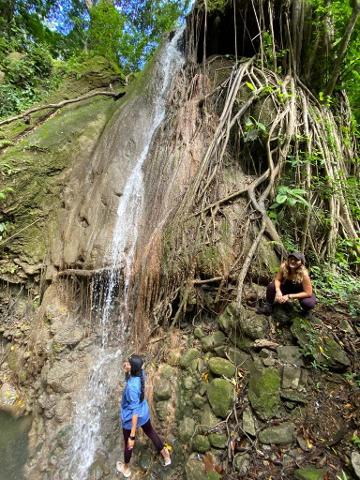 Terms and Conditions
What to Bring: Bottle of water, towel, water shoes, leggings, small bag. | Duration: 5 Hours | Ages: Some parts of this hike are extreme, but are not required. For this, we recommend ages 10-60. This hike has a moderate level intensity with extreme attributes that are optional for exploration.