Join a 4-hour guided spearfish & trolling expedition along the lush & mountainous coast of southern Nicaragua, with countless shallow reefs & numerous coves that host an abundance of tropical fish, sea-turtles, dolphins, eels, & numerous species of whales.
4-person minimum, if you have less than 4 people the minimum price to go out is $180 for the boat.
Guests will have the opportunity to use an underwater breathing apparatus for 45 minutes of submarine-hunting & fishing, known as the NEMO.
Submarine hunting in shallow reefs using an underwater breathing apparatus that allows the diver to be 10ft below the surface for 60-90 minutes. You may snorkel or spearfish.
For spearfishing, you may use our traditional spearguns or our Hawaiian slings.
We will filet your catch for you that you may take home for dinner. Transportation available but not included
Photo Gallery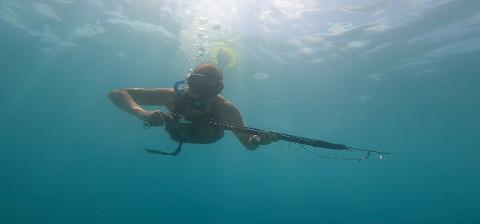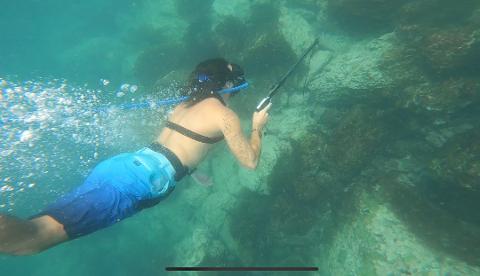 Terms and Conditions
If you are using the NEMO Underwater Diving Apparatus, you must have taken the BLU3 Online Safety Course in addition to your safety briefings on the day of the dive. It is a FREE course, interesting and we encourage you to take it so you can experience submarine hunting for over an hour without surfacing. We will provide training in a swimming pool prior to the ocean. You may free-snorkel and spearfish without the apparatus if you do not wish to complete the short course. Online Liability Waiver MUST be signed before entering boat.